[ 2011. 8/5 ]

The first session of the KCM recording project in Europe with the
Lotus Quartet and Maestro Peter Buck has now been completed!
Future plans for the next session

As we at Kojima Concert Management (KCM) have been involved in the release of a large number of recordings from diverse standpoints such as actual production or direction on occasion, we have taken notice of the importance of recording production as an extension of our concert project and artist management activities. Our recordings until now have all taken place in Japan, but on this occasion our own original recording session took place for the first time at a recording studio in Baden-Wurttemberg, Germany.

<< Project first session : 28th to 30th June 2011 >>
Lotus String Quartet & Peter Buck (cellist, Melos Quartet Stuttgart)
Schubert : String Quintet in C major, D. 956
Webern : String Quartet (1905)
Webern : Langsamer Satz (Slow Movement) for string quartet (1905)

Will be available for sale at the end of this year or early next year

<< Future recording plans in Europe>>
Lotus String Quartet / Brahms : String Quintet, Op. 51-1 & 2 (to be recorded February 2012)

Other plans also include recordings by Japanese performers on tour in Europe
as well as 'Busoni: Goethe-Lieder' by German-based singers.

Related information

Lotus String Quartet Biography


---
[ 2011. 7/24 ]

Charles Olivieri-Munroe
new Chief Conductor of Philharmonie Sudwestfalen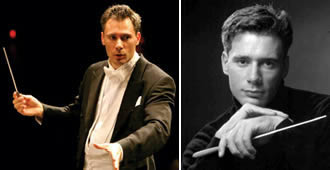 Charles Olivieri-Munroe has been named the new Chief Conductor with Philharmonie Sudwestfalen.
His first concert will take place in the Dortmund Konzerthaus on September 8th. The 2011/12 season will see him make 4 productions with the orchestra which will increase to 10 productions in the following season.

Charles Olivieri-Munroe Biography


---
[ 2011. 6/6 ]

Long-awaited new CD by the Lotus String Quartet available soon!
Complete set of Beethoven
'Razumovsky' quartets to be available from July 25th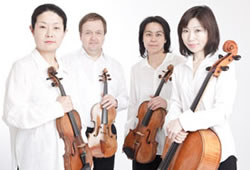 The long-awaited new CD by the Lotus String Quartet will finally be released.
The Lotus Quartet performed the complete set of three Razumovsky quartets, Beethoven's middle period masterpiece, in Tokyo, Nagoya, Takasaki and Sapporo during their 2008 Japan tour. The live recording for this CD was from the 30 September 2008 performance at the Tokyo Bunka Kaikan.

Complete set of three Beethoven 'Razumovsky' quartets

Lotus String Quartet Recorded live in Tokyo on 30 September 2008

WWCC7677-78 Available from 25 July 2011

Lotus String Quartet Biography


---

[ 2011. 6/6 ]

Inaugural German recording project by Kojima Concert (KCM)

As we at Kojima Concert Management (KCM) have been involved in the release of a large number of recordings from diverse standpoints such as actualproduction or direction on occasion, we are taking notice of the importance of recording production as an extension of our concert project and artist management activities, and at the end of June 2011 we will direct a recording session in Germany using recording facilities, equipment and production staff procured in the country.

At our first session we will record Schubert's String Quintet with the Lotus String Quartet joined by Peter Buck, who is their teacher and cellist with the Melos Quartet Stuttgart.

The Lotus Quartet and Peter Buck have already given over two dozen performances throughout Europe of this masterpiece, which was completed shortly before the composer's demise. Indeed at the Japan earthquake and tsunami charity concert held in May in Stuttgart, the quintet captivated their audiences with their tightly knit performance in the true sense as a string quintet.

For related information please refer to:
http://www.kojimacm.com/recording_e/recording_e.html


---
[ 2011. 6/6 ]

Lotus String Quartet 20th Anniversary Japan Tour
(late November to early December 2012)
Guest: Sebastian Manz
(1st prize winner at the 2008 ARD International Music Competition in Munich)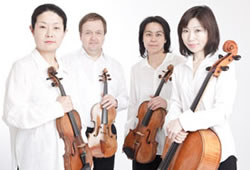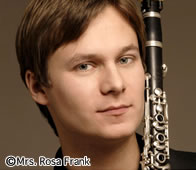 The Lotus String Quartet, the only Europe-based string quartet founded in Japan with ongoing concert activities since the Tokyo Quartet.

Their story began twenty years ago, when four young women decided to leave behind their careers to engage in quartet musical studies in Germany... since then, they have even further deepened their musical understanding as the Lotus String Quartet.

The Lotus String Quartet have invited Sebastian Manz who is the first clarinettist in 40 years to have been awarded 1st prize at the rigorous ARD International Music Competition in Munich for their 20th Anniversary Japan Tour. Together they will surely create new achievements in the Western music history of Japan.

There are other plans underway for Mr Manz to perform both a concerto with orchestra as well as a recital.

For project details of the Lotus Quartet, please visit:
http://www.kojimacm.com/project/lotus-project/lotus_manz02.jpg

For project details of Sebastian Manz solo projects, please visit:
http://www.kojimacm.com/project/manz_miwa/manz_miwa.jpg

Lotus String Quartet Biography

Sebastian Manz Biography


---
[ 2011. 6/6 ]

The pride of the modern Czech Republic Looking toward a new era with a new
first violinist! Plans underway for the Prazak Quartet 2012 Japan & Asia Tour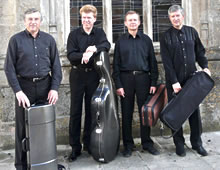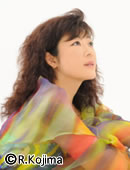 The Prazak Quartet gave 11 performances during their 2009 tour throughout Japan, and they have since welcomed Pavel Hula of the Kocian Quartet as their new first violinist. The "Rebirth of the Prazak" has been acclaimed to great success not only in Europe originally but also in America and Australia.

The Prazak Quartet made an appearance at the "La Folle Journée" festival in Tokyo last May, showing their true merit with performances from the Second Viennese School, Beethoven and Brahms, music that is rarely sought from a Czech quartet on a Japan tour. We will be eagerly looking forward to their return for the 2012 Japan tour.

There are plans in progress for the Lotus Quartet to perform a piano quintet for the 2012 Japan & Asia tour together with the Vienna-raised Japanese pianist Iku Miwa, who is often chosen to perform alongside Vienna Philharmonic concertmasters Rainer Honeck and Volkhard Steude.

For project details, please visit:
http://www.kojimacm.com/project/prazak-project/prazak_miwa02.jpg

[Other links about pianist Iku Miwa]
Iku Miwa (piano) CD "Mozartiana / Iku Miwa" Specially Selected Disc for the
" Record Geijutsu" magazine published by Ongaku no Tomo! Please click for details:
Iku Miwa News

"Iku Miwa plays Mozart"
You can watch Iku Miwa her play Mozart on the videos at our website:
Japanese / English


---

[ 2011. 3/25 ]

Japan earthquake and tsunami Charity Concert
performed by Japanese musicians residing in Germany
to be held on April 4th in Stuttgart, Germany.
Conductor Eiji Oue, Pianist Momo Kodama,
and members of the Lotus String Quartet will perform.
April 4th, 2011 at the Liederhalle, Stuttgart.

To help provide relief for the victims of the Japan earthquake and tsunami, cellist Chihiro Saito of the Stuttgart-based Lotus String Quartet and others called upon Japanese musicians residing in Germany to volunteer to play in an orchestra which will perform a Charity Concert on April 4th in Stuttgart.

Overview is as follows.

"Japaner spielen für Japan" - Benefizkonzert zu Gunsten des Deutschen Roten
Kreuzes "Katastrophenhilfe Japan"
Japan earthquake and tsunami Charity Concert performed by Japanese musicians residing in Germany

April 4th, 2011 (Monday) 20:00
Liederhalle Mozart-Saal, Stuttgart

Executive Committee Representative: Chihiro SAITO (Lotus String Quartet)
Executive Committee Members:
Lotus String Quartet
Michiko SCHNEIDER
Yoshihiro TANABE
Ryutarou HEI

Supported by the Japanese Consulate General in Germany (Japanische Generalkonsulat) in co-operation with SKS Russ GmbH

All proceeds minus deductions of minimum required expenses to be donated to the German Red Cross (Deutsches Rotes Kreuz).

Programme

Samuel Barber Adagio for Strings (Adagio für Streicher op.11)

W.A. Mozart Piano Concerto No. 9 in E flat major (Klavierkonzert Nr.9 Es-Dur KV271 "Jeunehomme")

F. Mendelssohn Violin Concerto in E minor (Violinkonzert e-moll op.64)

R. Wagner Siegfried - Idyll

Piano: Momo KODAMA

Violin: Laticia HONDA-ROSENBERG

The Orchestra bringing together Japanese musicians residing in Germany
Das Orchester besteht aus japanischen Künstlerinnen und Künstlern

Conductor: Eiji OUE

For details, please refer to :
http://www.sks-russ.de/klassik-ballett-139.html


---
[ 2011. 3/22 ]

Asako Urushihara (Vn) plays Toru Takemitsu!
To be broadcast on NHK-TV!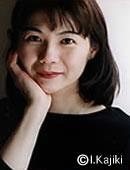 Violinist Asako Urushihara, who had known Toru Takemitsu during his lifetime, has recorded works of Takemitsu for NHK-TV at Yatsugatake Music Hall, which is located in the popular summer retreat associated with the composer.

Broadcast Programme
Toru Takemitsu : "Élégie" for violin and piano, "Quatrain"
These recordings will be broadcast 15 times over the next three years.

Asako Urushihara Biography


---
[ 2011. 3/22 ]

20th Anniversary of the Lotus String Quartet
Japan & Asia Tour (late November to early December 2012)
Guest : Sebastian Manz (awarded 1st prize at the 2008 ARD
International Music Competition in Munich)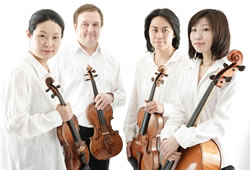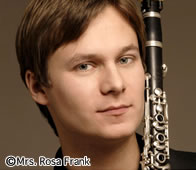 The Lotus String Quartet, the only string quartet originating in Japan and based in Europe to have continued with ongoing concert activities since the Tokyo Quartet.
It all started when, twenty years ago, four young women decided to leave their careers to engage in quartet musical studies in Germany... since then, they have even further deepened their musical understanding as the Lotus String Quartet.
The Lotus String Quartet have invited Sebastian Manz who is the first clarinettist in 40 years to have been awarded 1st prize at the rigorous ARD International Music Competition in Munich for their 20th Anniversary Japan Tour, which will surely create new achievements in the Western music history of Japan.
Moreover, other projects currently underway for Mr Manz are to perform a concerto with orchestra, as well as a recital with pianist Iku Miwa (to be confirmed).

Project details

Lotus String Quartet Biography

Sebastian Manz Biography


---
[ 2011. 3/22 ]

The pride of the modern Czech Republic Looking toward a new era
with a new first violinist!
Plans underway for the Prazak Quartet 2012 Japan & Asia Tour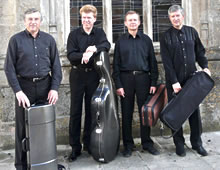 The Prazak Quartet toured many cities with 11 performances throughout Japan in 2009, which now has Pavel Hula of the Kocian Quartet as the new first violinist.
The "Rebirth of the Prazak" has been acclaimed to great success not only in Europe originally but also in America and Australia.
Though the Prazak Quartet will visit Japan only briefly this May for performing repertoire not normally sought in Japan from a Czech quartet such as Second Viennese School composers R. Strauss and Reger at the "La Folle Journée" festival, there are now plans underway for a 2012 tour in China, Korea and Japan.

Project details

Prazak Quartet Biography


---
[ 2011. 3/22 ]

Iku Miwa (piano) CD "Mozartiana / Iku Miwa" Specially Selected Disc for the
'Record Geijutsu' magazine published by Ongaku no Tomo!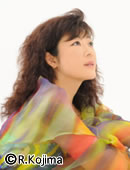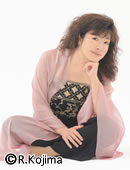 Please click for details! <Mozartiana / Iku Miwa>

Iku Miwa will appear with the Sapporo Symphony Orchestra conducted by Ken Takaseki on March 27th to perform a Schumann piano concerto, which she performed with the Chubu Philharmonic Subscription Concert and Kazuyoshi Akiyama last year, the recording from which was released as a special distribution of this orchestra.
Moreover at the end of May, Ms Miwa is scheduled to tour with Volkhard Steude who is the concertmaster of the Vienna Philharmonic.

"Iku Miwa plays Mozart" In Japanese

"Iku Miwa plays Mozart" In English


---
[ 2011. 2/19 ]

Douglas Boyd (KCM Represented Artist) & Manchester Camerata
Completion of Beethoven Symphonic cycle & Live recording!

[News : Special Bonus]
The Symphony No. 9 video is available for free viewing
(for a limited time only)!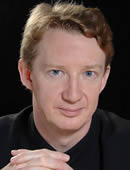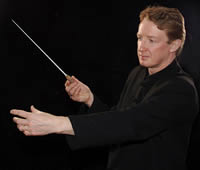 Douglas Boyd (KCM Represented Artist, Japan and East Asia), in addition to serving as the current Music Director at the Manchester Camerata, also serves as the principal conductor of Switzerland's Orchester Musikkollegium Winterthur as well as the principal guest conductor of the City of London Sinfonia and the Colorado Symphony Orchestra.

Mr Boyd, who will also be invited back to conduct a subscription concert with the Nagoya Philharmonic Orchestra this June, has completed the public performance and live recording of the Beethoven symphonic cycle on 29 January with the Manchester Camerata at Bridgewater Hall in Manchester.

The video of the final performance, Symphony No. 9, is currently available for free viewing (for a limited time only until April 1st).
You can view the complete video by registering your details at http://www.medici.tv
and selecting 'Manchester Camerata' in the "What's On" column to access the following video link:
Jan 29,2011 8:00:00 PM (+01)
Douglas Boyd conducts Beethoven's Symphony No.9 - Manchester

The recording of the entire symphonic cycle will be released in 2012.

Douglas Boyd biography


---
[ 2011. 2/7 ]

Akira Wakabayashi, Piano
Member of KCM Represented Artists (worldwide)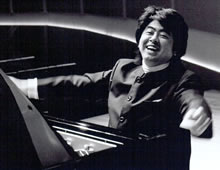 We at Kojima Concert Management Co., Ltd. wish to extend a warm welcome to Akira Wakabayashi, pianist as our exclusive artist.

Akira Wakabayashi studied at Salzburg Mozarteum and Hochschule der Kunste Berlin. Having been awarded 2nd prize at the 37th Ferruccio Busoni International Competition in 1985, as well as 2nd prize at the Queen Elisabeth International Music Competition of Belgium in 1987 at 22 years of age, he began to attract much international attention.

In Japan, he has also won awards at the Exxon Mobil Music Awards and Idemitsu Music Awards, and has been honoured with the highest distinction with appointments during his youth as Professor at Toho Gakuen School of Music, Eminent Professor at Toho Gakuen Graduate School and Invited Professor at Kunitachi College of Music.

After having been awarded prizes at the two international competitions, Mr Wakabayashi remains very prolific in his concert activities, garnering the highest praise with his performances with orchestras such as the Russian National Symphony Orchestra, St. Petersburg Academic Symphony Orchestra, Berliner Symphoniker, Orchestre Pasdeloup, Limburg Symphony Orchestra, Goteborg Symphony Orchestra, Norrkoping Symphony Orchestra, NHK Symphony Orchestra Tokyo, New Japan Philharmonic, Yomiuri Nippon Symphony Orchestra, Tokyo Metropolitan Symphony Orchestra, and joint performances with Steven Isserlis, Francois Leleux, Karl Leister, Radek Baborak, Vienna Oktett, the Leipzig String Quartet, Jukka-Pekka Saraste and Vladimir Spivakov.
After his Carnegie Hall debut in New York in 2002, his activities in Europe and America have been increasing as, in addition to his performances at major recital series and music festivals in major cities in the West, he has also held master classes at the Royal Northern College of Music in Manchester.

We at Kojima Concert Management Co., Ltd. would like to heartily introduce Akira Wakabayashi not only in Japan but to the entire world as a representative Japanese pianist worthy of mention at a global level.

The month of February 2012 is allocated for his next European tour which includes appearances in Sweden at the end of the month, and he is currently available for further engagements during his tour of Europe.

We heartily recommend this excellent pianist to orchestral artistic administrators as well as artist & concert managements throughout Europe, and are hoping that you do take this opportunity. We have a wealth of materials about Mr Wakabayashi, so please do feel free to contact us.

Akira Wakabayashi biography


---
[ 2011. 2/7 ]

"Iku Miwa plays Mozart"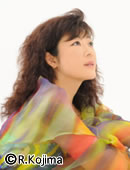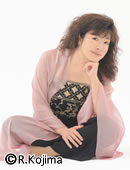 Introducing Japanese pianist Iku MIWA, who has studied music education for many years in Vienna.

Ms Miwa, who works closely with the concertmaster and principal instrumentalists of the Vienna Philharmonic Orchestra as a chamber music partner, is also a superb performer of Mozart. You can watch her play Mozart on the video at our website.

http://www.kojimacm.com/artist_e/miwa_e.html

We are pleased to say that Japanese record company Octavia Records has also released a CD called "Mozartiana / Iku Miwa" featuring Mozart compositions performed by Iku Miwa to very popular acclaim.

Octavia Records


---
| 2012 News | 2011 News |